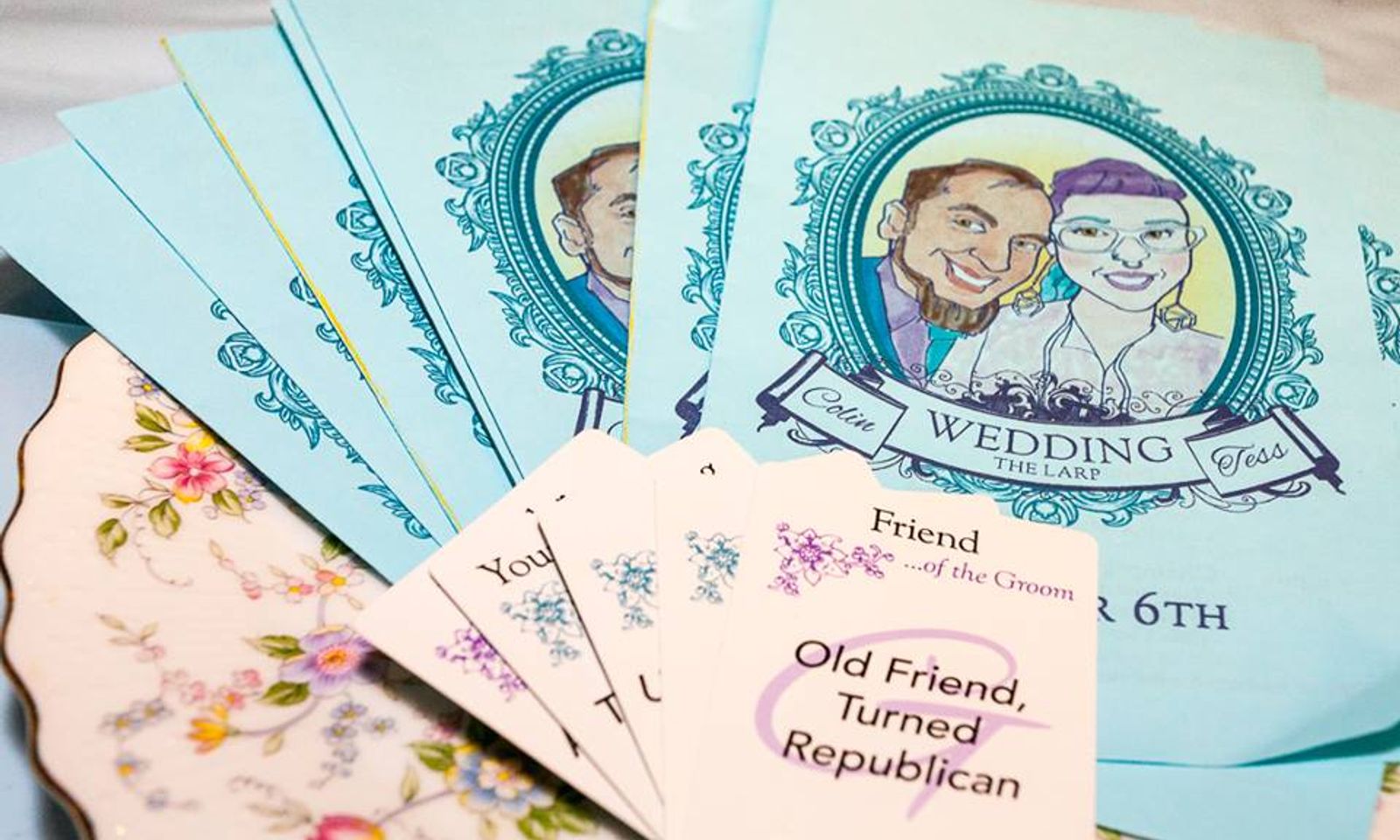 Wedding, The LARP is a 16-80 person two hour freeform live action role play of a stereotypical American wedding — full of weird family dynamics, totally out of control flower children, absent minded ring bearer, mad libs vows, readings from random books, loud mouthed old friends, and exasperated caterers.
All it takes to play is Wedding, the LARP is the deck of cards (80 character cards and two instruction cards), a few props, some refreshments, appetizers, and a host of friends who either wittingly or unwittingly are roped into your scheme. Game plays from the ceremony to the cake cutting after the reception in about two hours.
How to get your own copy of Wedding, the LARP
You can download your very own Free Print and Play of Wedding, the LARP!
Buy your own deck of Wedding, the LARP through Drive Thru Cards!
The Debut of Wedding, the LARP was at our actual wedding!
Wedding, the LARP's first debut was on Dec 6th 2014 at the wedding of Colin Fahrion & TA (the individuals behind Fun & Frolic Quest Peddlers). Both the wedding and the game itself was a surprise to all our friends who attended — the invitations stated it was a holiday party that they really must attend! No one knew what was happening. We went as far as to register our friend as a minister in the Universal Life Church! The wedding was so amazing we felt we had to share by making the game public. Even if you aren't having a real wedding we hope you enjoy this fun and ridiculous game!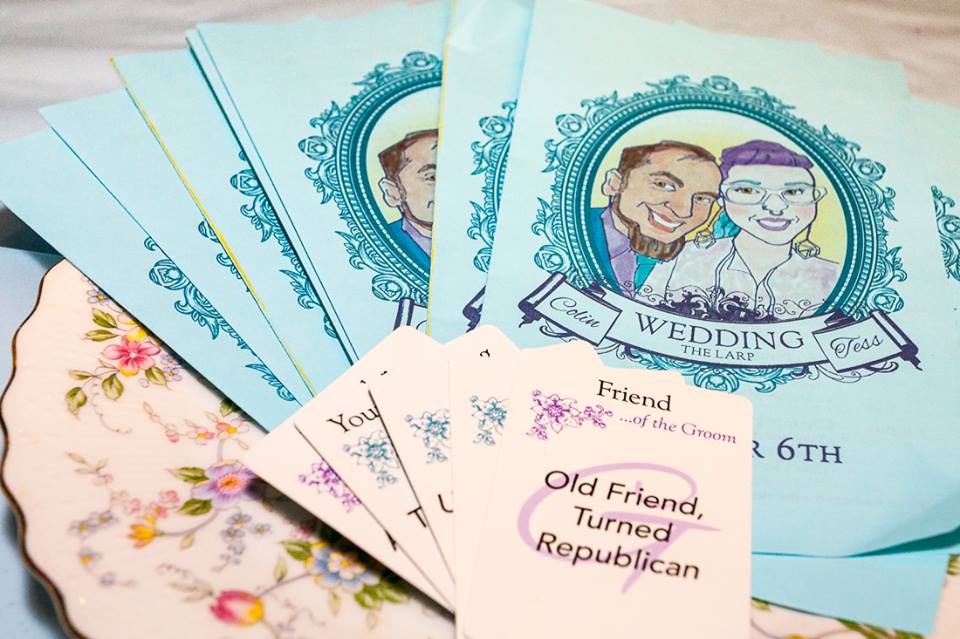 Wedding, The LARP cards and programs (Photo by Shalaco)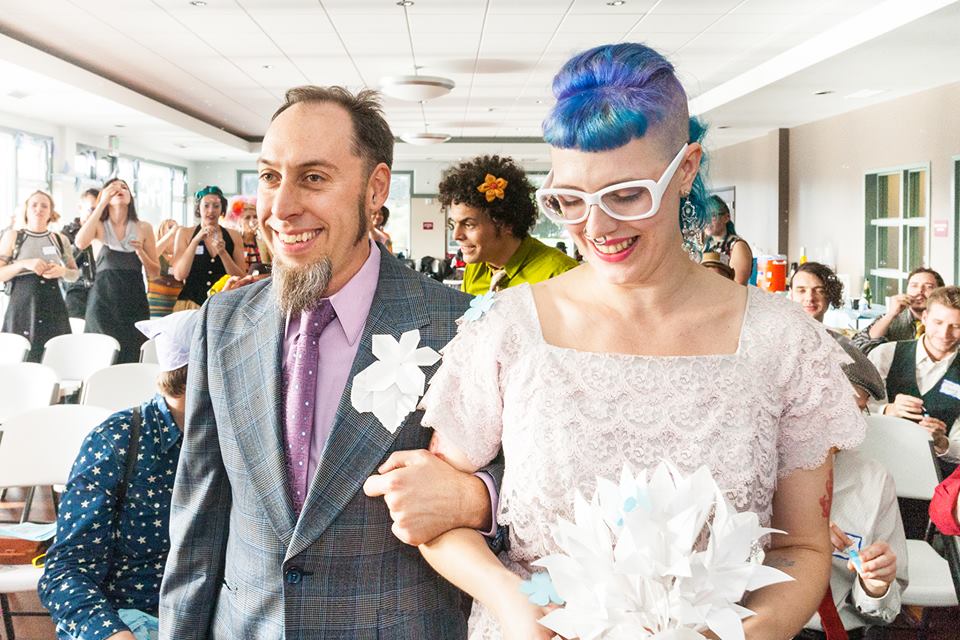 Wedding, the LARP – The Bride & Groom (photo by Shalaco)
Amazing photos by Shalaco
Ordering custom cards for your event
If you are interested in the possiblity of ordering custom cards with your photo or illustration please contact us at info@mirthpeddlers.com